---
Installing an Offenhauser Cross-Ram
( Click pictures to enlarge )
Here you can read about the Offenhauser Cross-Ram I have installed.
http://www.camaros.org/crossram.shtml
http://www.camaro-untoldsecrets.com/articles/crossram.htm
The stock Cross-Fire manifold uses the same basic design but the ports are much smaller and it has EGR.
This is a Cross-Fire manifold on top of an Offenhauser Cross-Ram manifold: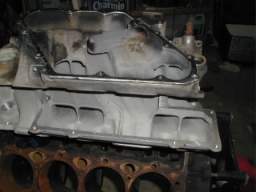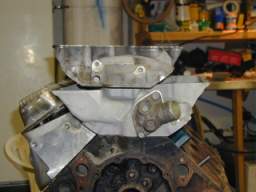 And here is the Cross-Fire lid on top of the Offenhauser manifold: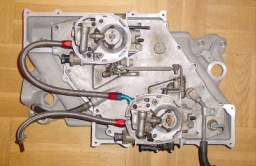 I had to do some minor grinding to clear the oil pressure sender.
The stock wiper motor did not clear the larger Cross-Ram manifold. I found a smaller wiper motor on a 1985 Chevy Blazer.
By cutting the mounting feet off the wiper motor I could insert it a bit further. I then welded the feet back in the new position.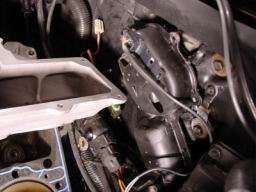 I wanted to be able to use the stock air-cleaner. To get the throttle plates further apart to match the Offenhauser I decided to rotate the front TBI. To do that I had to modify it to clear the air-claener base and also modify it so I could insert the throttle shaft from the other side.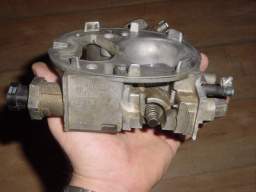 I made a custom lid and installed my modified swirl-plates.
I re-used all cable brackets and got the fuel system back together.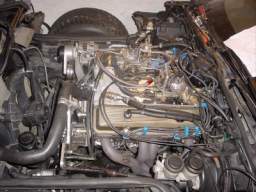 To clear the distributor I had to remove a clamp on the air-cleaner base for the vacuum hose.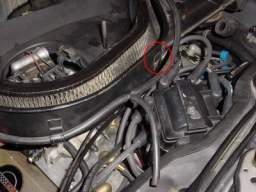 The stock air-cleaner is in place. You could probably fool almost anyone that it is a 'stock' cross-fire with that air-cleaner in place. And YES!!! It is does clear the hood.
The shortblock is still stock.

AFR 190 heads.
CompCams 12-402-04 ( 114, 212/218, 0.444/0.444 )
Roller tip rockers.
Offenhauser Cross-Ram with custom lid.
Hooker Super Comp headers and dual exhaust with X-pipe.
All emissions stuff removed.

Modifications not done yet:

Install larger injectors
Run the injectors in paralell with external fuel pressure regulator.
Possibly bore the TBI's to 2"
Install 7747 and start tuning
Build a chargecooler
Install the supercharger.