---
Dana 44 rear axle
I started to hear a knocking sound from the rear. It got louder and louder every day. I had it on a lift and checked all U-joints, but I could not find anything wrong. It was knocking three times for every turn of the rear wheels. When I accelerate or engine brake the sound would go away. Today I removed the rear axle to check it out.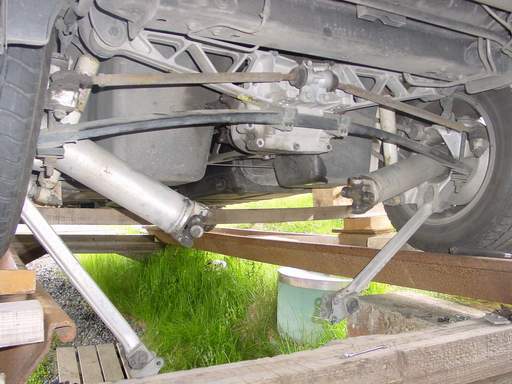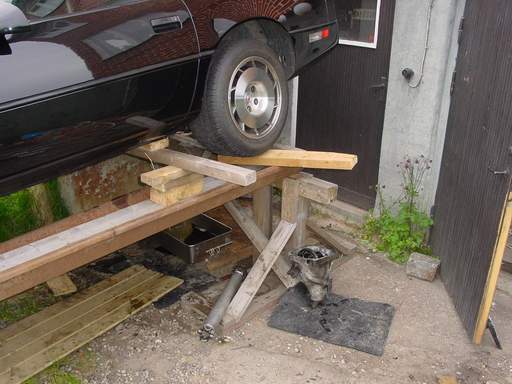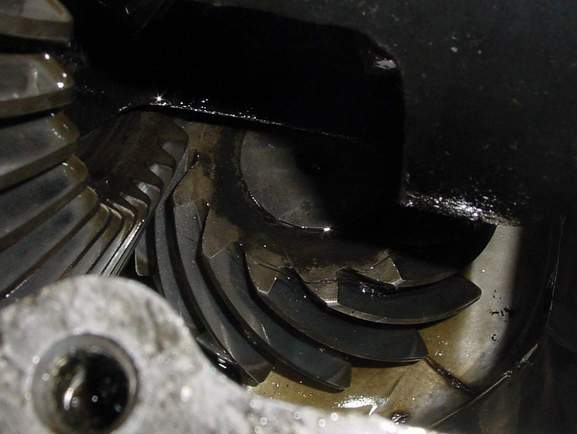 I found the problem! Some teeth on the pinion gear are cracked! I took the diff apart and the teeth was even worse than it looked at first. One of them was broken ALL the way thru! All bearings seem to be in good condition.
Check this video out (215k)! It is loose, it just did not fall out of place!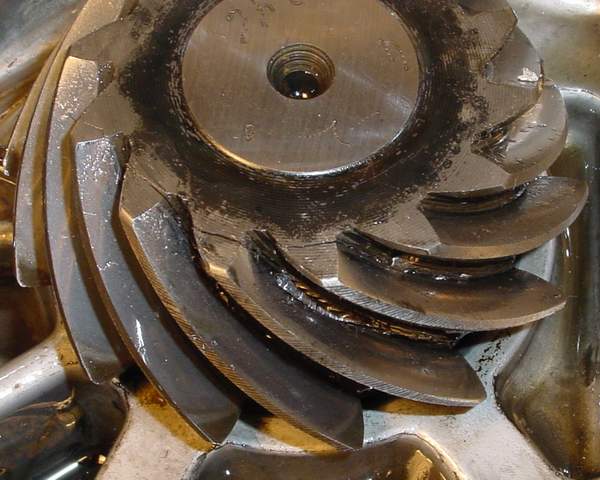 It is amazing that it did not break into pieces ...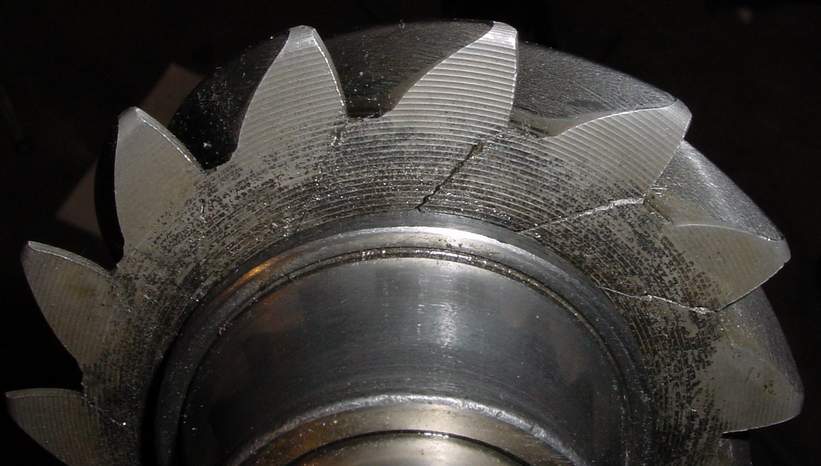 Found a crack in the housing also, it is one on the other side too ...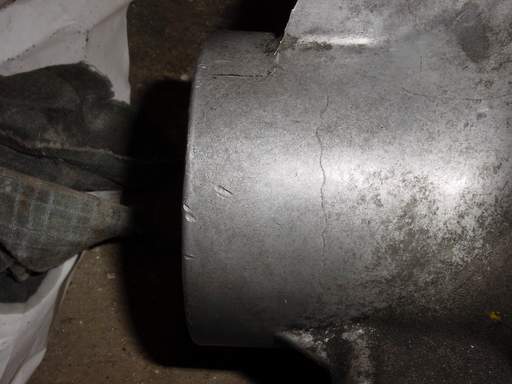 ---
Dana 36 and Dana 44. (Dana 44 on top)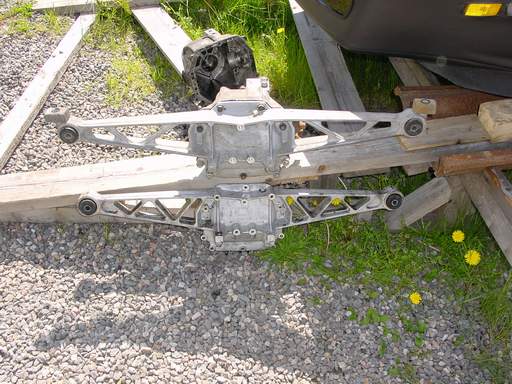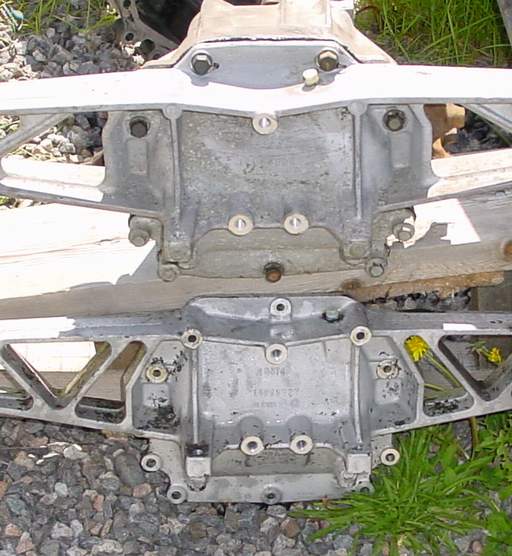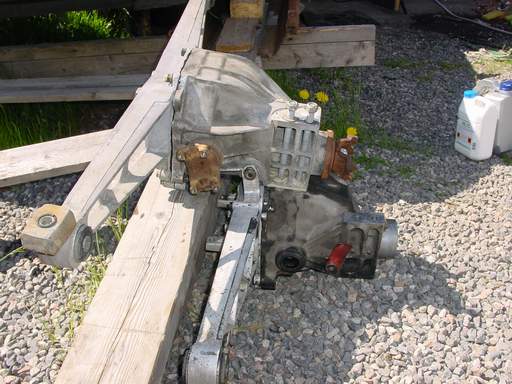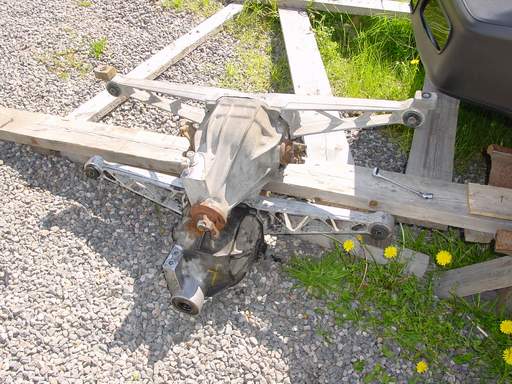 ---
The C-beam did not fit very well with the Dana 44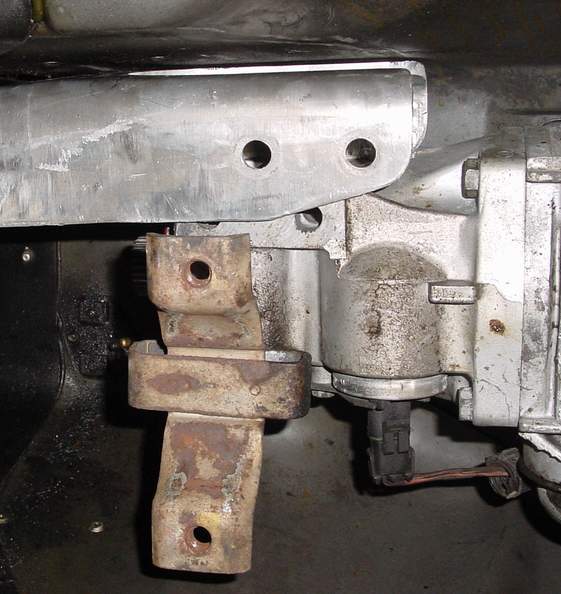 Fixed that with new holes: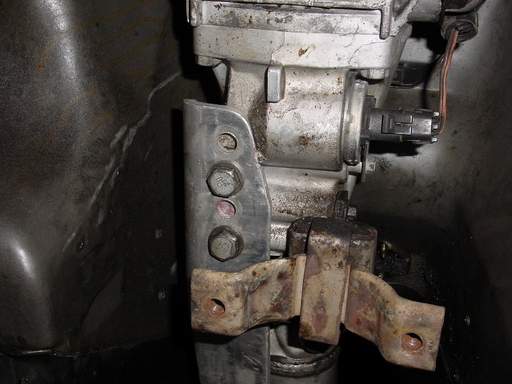 The original driveshaft was not too long once in place, but it was impossible to install without unbolting the c-beam and dropping the rear of the tranny a bit.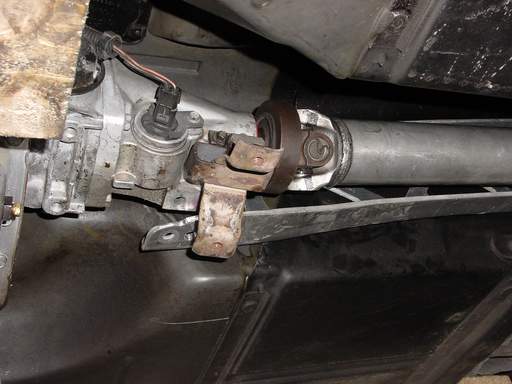 Only an 1/8 inch margin when installed, but that is enough.